Specialized additives complement the efficiencies of our advanced drilling fluid products by targeting performance-hindering downhole problems that drive up costs and threaten drilling programs. Our base fluids and additives are tailored for specific well construction applications. Custom formulation helps operators maintain wellbore stability, optimize ROP, and increase overall drilling efficiency while reducing non performing time and minimizing HSE footprint. Blackstorm Energy is specialized in supply of

Water-based Drilling Fluids

Non-aqueous Drilling Fluids
Water-based Drilling Fluids
Water-based drilling fluids that deliver cost-effective, efficient performance with minimized environmental impact.
Weighting Material

Barite
Hematite
Calcium Carbonate (Lime and Marble based)
Viscosifiers

Bentonite (Treated and untreated)
Guar Gum
Xanthan gum
Attapulgite
Filtration Reducers

Resinated Lignite
Pregel Starch (Tapioca, Potato and maize based)
CMC LV/HV
PAC LV/HV
Weighting Material

Barite
Hematite
Calcium Carbonate (Lime and Marble based)
Lost Circulation materials

Fibroseal
Mica
Quickseal/Nutshell
Graphite /Graphite blend
Diatomaceous Earth
Lubricants

Extreme pressure water based Lubricant
Premium ester based lubricant for HT
Water/Oil dispersible lubricants
ROP enhancing lubricant
Thinners & Dispersants

Resinated Lignite
Grounded Lignite/Caustisized/Chrome lignites
Chrome Free Lignosulfonates
Pipe Freeing Agents

Spotting Fluid - Weighted
Spotting Fluid - Non weighted



Surfactants

Drilling Detergent
Rigwash
Mutual solvent
Well bore cleaning agent
Corrosion & Scale Inhibitors

Water/Oil soluble film forming Amine corrosion inhibitors
Organphosphorus based inhibitor (various concentrations)
Workover and packer fluid corrosion inhibitor
Shale Inhibitors/Stabilizers

Glycols (Cloud point glycols HC, MC and LC variants)
Silicates (Sodium and Potassium)
PHPA
Sulphonated Asphalt
Liquid Asphalt
Biocide & Scavengers

Triazine/Amine/ Gluteraldehyde based biocides
H2S Scavenger
Oxygen Scavenger (Liquid and powder)



Defoamers and Foamers

Alcohol/Silicone/Glycol/ AluminiumSterate based defoamers
Foaming agent (powder/Liquid)
Alkalinity control agents

Soda Ash
Caustic Soda


Commodities

KCL
Calcium Chloride
KoH
Citric Acid
NaCl
HCl
Nonaqueous Drilling Fluids
Oil-based & Sythetic based drilling fluid systems designed for a wide range of demanding applications.
Filtrate controllers

Organophilic Lignite
Natural Asphalt
OBM FL Reducers
Quebracho
Emulsifiers

Primary Emulsifier
Secondary Emulsifier




Rheology Modifiers & Viscosifiers

Rheological modifier to increase LSRV
Polymeric viscosifier
Organophilic clay
Lost Circulation material

Graphite Powder
Graphite Blend
Wetting Agent & Thinners

Oil wetting agent
Oil mud thinner
Supply of Petrochemicals & Water treatment Chemicals
Blackstorm Energy markets a range of petro-chemicals for various industrial applications. We cater to industries such as Automobiles, Agri, Power, Paint, Fragrance and Printing industries. Key products that we deal with are as follow
Fuel oil
Gas oil
Base oil
Aromatics
Naphtha
Glycols
Break Fluids
Cutter Stock
Methanol & IPA
Xylene & Toluene
Vanadium Inhibitor for power plants
Automobile and Marine Lubricant Additives
In addition to Petro-chemicals we supply Water treatment Chemicals such as
Biocides
Scale Inhibitors
Defoamers
Aromatics
Oxygen Scavengers
Activated Carbon
Polymer Flocculants & Coagulants
Corrosion Inhibitors
pH Control Agents
Blackstorm Energy's experts offer advice and support in key segments of oil & gas industry. Our team of professionals with decades of experience and exposure towards upstream and downstream operations closely work with our customers in an independent manner using their insights into developments and will always remain result oriented.
Blackstorm Energy is built to pursue competent well delivery solutions. Modern day rigs with all their automated capabilities combined with a better industry-wide understanding of geo-mechanics enable us to drill deeper, and with greater efficiency than ever before. And, in these challenging environments comes a responsibility to apply critical thinking, open communications, emerging technologies and best practices to optimize the well delivery. Thus our motto in everything we do is about purposefully engineering solutions that improve performance. We provide short-term to long-term project assistance based on requirements.
Our consulting services include:-
Designing and supporting Drilling Fluids Program & High performance mud formulations
Mud Software
Designing of Manufacturing Plant and Technical support
Onsite & Remote Support
R&D Support
Designing and supporting Drilling Fluids Program & High performance mud formulations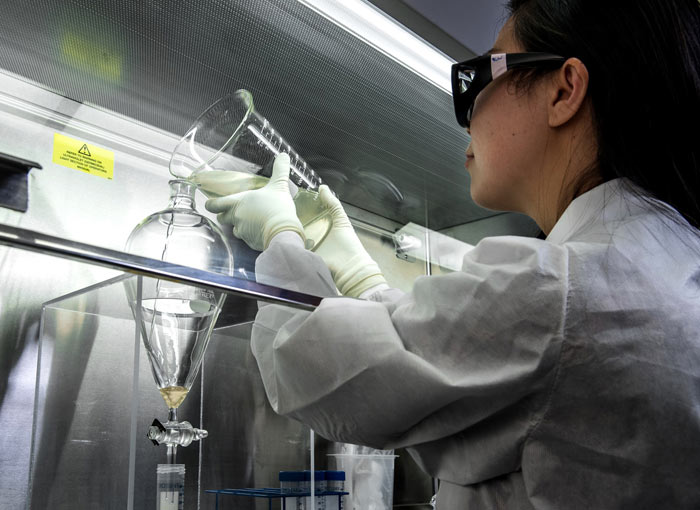 Drilling fluids are literally the lifeblood of any drilling operation. Making fluid-related errors can easily multiply overall well costs. Everyone would assume that a lot of attention is given to optimum fluid selection, sourcing, and management. Even drilling fluid service company representatives may not be fully familiar with the latest technological advancements or how to effectively implement best practices. This is where Blackstorm Energy Consulting can help, from independent and unbiased assistance in fluid-related tenders to evaluating and selecting the best fluid on the job and getting the most out of your fluids in the field with minimum fluid-related non-productive time.
Oil & Gas companies are developing new advances in high-performance drilling fluids and techniques in order to enhance wellbore strength and mitigate difficult to drill areas like shale, deepwater and HPHT wells. Experts from Blackstorm Energy help customers to tackle hotter, higher-pressure wells.
As a competence center, we combine many years of experience with raw materials and in-depth application knowledge in order to best support you with our individualized services for your formulations and applications. Our expertshelp customersby developing high-performance drilling fluids to meet environmental regulations while utilizing wellbore-strengthening techniques to preserve the well. Challenging areas that we focus and help to mitigate complexity.
Shales
HPHT
Depleted reservoirs and underpressured zones
Completion
Mud Software
We provide mud software that contains most of the calculations typically used in the field while drilling and completing a well. The software aids engineers with DMR generation, calculation of hydraulics hole cleaning and other everyday routines. The data from the software help mud engineers achieve their day-to-day tasks efficiently. It also help supervisors or operators in the field/office to keep close monitoring.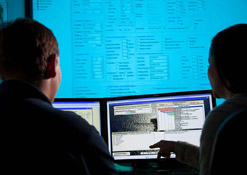 Designing of Manufacturing Plant & Technical Support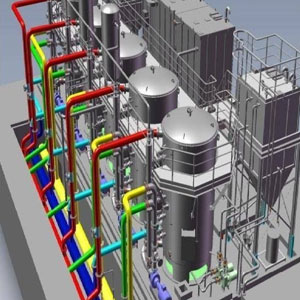 The technical team of Blackstorm Energy helps drilling fluids manufacturers with operation consultancy and technical support. If you are planning to put up a manufacturing plant, use new technologies or products, our team can cooperate with you and provide technical advices in order to attain optimum output. The process we develop will help clients accurately plan every aspect of their future operations.
Onsite & Remote Support
Blackstorm Energy personnel shall be available to offer their support both remotely and onsite if required throughout the whole of the operational process.

R&D Support

R&D is crucial component of innovation and it is the means for companies to achieve future growth and maintain their relevance in their chosen market. It involves spending resources on investigation and testing to develop new products or new ways of doing things.
Experts in Blackstorm Energy are pioneers in handling R&D divisions of various industries. We help our customers to choose the right ingredients for a winning R&D setup. We provide continuous support for our customers to overcome the barriers to successful R&D. We focus and help in following areas for an effective R&D setup.
Budget planning
R&D Strategy
R&D Process
Information system
To plan resources such as tools, people, techniques & facilities
We provide full support to set up a world class research and development center for testing & formulating Drilling fluid products as per API standards and also full scale mud lab.
We render integrated services from lab research to Pilot scale to Commercial scale production by our own Technical & Process development engineering experts. We additionally provide bottle testing services for PC.